English
---
About Us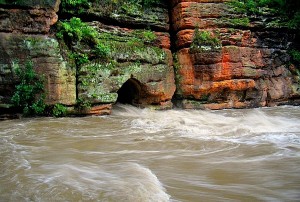 We are travel and outdoor agency with the base in Straz pod Ralskem town. The town is located on the north of the Czech Republic near the Czech – German borders (see maps bellow).
The beautiful landscapes that are close to our base were directly "built up by nature" for outdoor activities. Rivers, Lakes, Sandstone Rocks, Large and Deep Forests.
How you can spend your time in our region?. You can do canoeing, rafting or kayaking either on the lake or on the Jizera, the Ploucnice or the Smeda rivers. You can do cycling around or hiking. You can climb up the rocks and hills or visit caves. If you are interested in history so you can visit nearby castles and ruins. There are a lot of bunkers and small fortresses of World War II throughout the area. Shorty said there are lots of activities to do.
We provide either general arrangement, booking and equipment support (including accomodation, public and equipment transport, catering, organizing activities, guides and equipment suport), or particular support for our customers. The first mentioned option means that If you have no accurate programm and don't want to be stressed by colecting information, arranging programm and "communicating" in Czech, just let it be depended on us. We will suggest you a full outdoor programm with a cost. You will acccept it or not. The second mentioned option means that the structure of a programm is just on you. In these case you will probably hire some of our services. The first option is suitable for groups whereas the second one might be suitable for individual customers.
---
Hire Conditions
Any craft is available for hire by our base in Straz pod Ralskem town. Please, let us know in advance by e-mail if you are going to visit our office. If you want to be sure that the equipment is just available at time of your arrival, please book it in advance by e-mail. In this case it is necessary to pay a deposit in 50% of the total cost. After you come you will pay the rest of the total cost. The deposit cannot be paid back.
---
Craft and White Equipment
Item
Price KC/1 Day
Price KC/1 Day
1 Day
2 a more Days
Canoe 2
370,-
250,-
Canoe 3
390,-
290,-
Kayak+Paddle
450,-
360,-
Paddle
40,-
35,-
Veste
45,-
35,-
Headpiece
25,-
20,-
Waterproof Barrel
35,-
25,-
Neoprene – long
250,-
150,-
Neoprene sock
35,-
25,-
Neoprene boots
65,-
45,-
---
Ploucnice River
If You Are Going to Run the Ploucnice River.
The equipment is ussualy issued directly by the Ploucnice river, which passes through Straz pod Ralskem town. So if you are going to run the river, there is no need the equipment to be transported to and from. Just embark and run! The transport of people and the equipment back is also assured by our agency. If you arrive by car you can leave them by the Police station in Straz pod Ralskem. More info about the Ploucnice river (pictures, difficulty, accomodation along the river, sightseeing nearby, …) is available on…